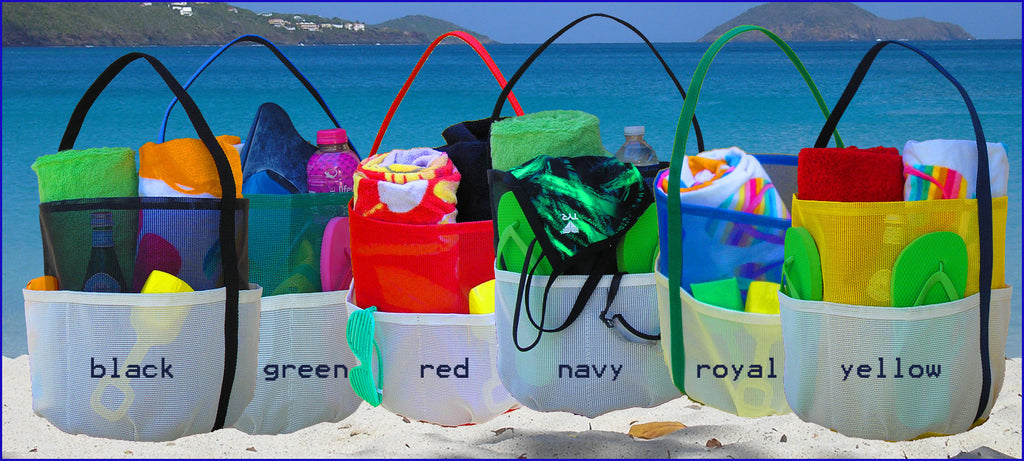 Custom Pail Bags
Holds 1-2 beach towels & toys, fins, lunch or novel
5 Pleated pockets hold your beach favorites up & easy to see.
Secret pocket inside, and key hook
Fill with beach finds, soaks right in the water
Swimmers - this bag holds flippers, mask, workouts, swim buoy, lunch and more
Stores easily in locker
12" round, 12" tall
1" doubled shoulder strap runs length of bag so can never rip
The Pail bag is a medium/small mesh beach bag shaped like a round pail, with 1 doubled strap in the middle, like a pail. These are great for children or an adult to carry their beach stuff or swimming gear in. Holds 1-2 beach towels and 5 roomy pockets hold sunscreen, workouts, fins, sandwich and drinks. A great kiddie beach or camp bag, swim workout bag, diaper bag, picnic bag, library bag, knitting bag, shopping bag.