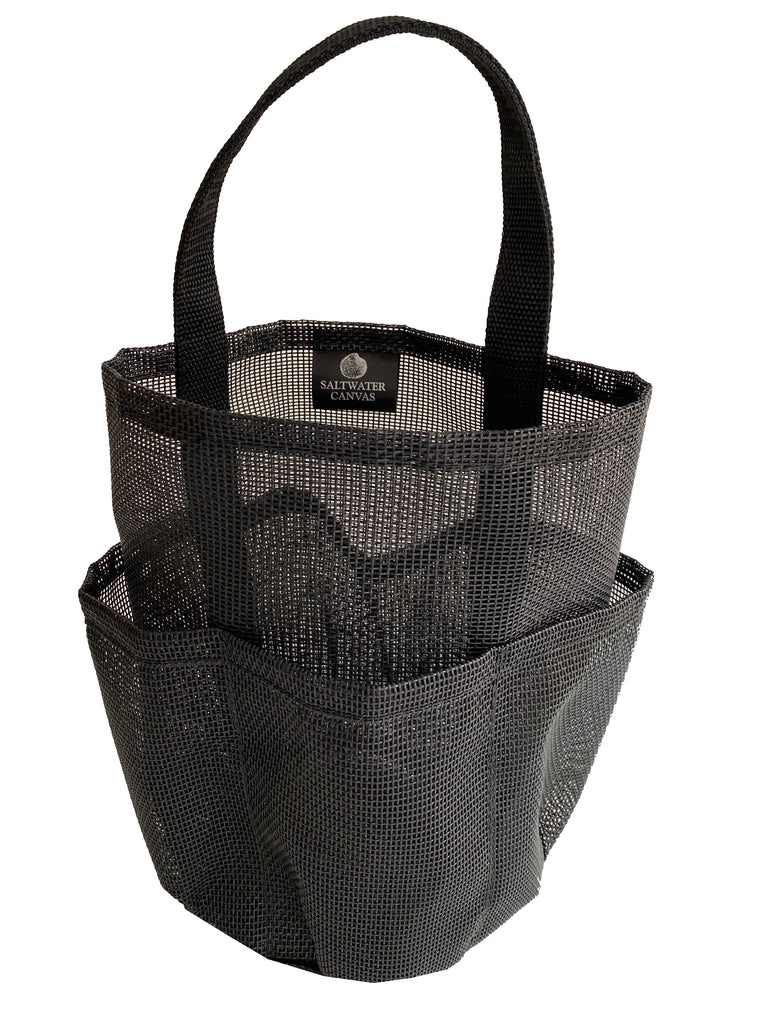 Mesh Shower Bag * Black * 50% off at checkout
Into the shower, dry in an hour
6 oz. Sturdy Standup Mesh
Doubled 30" Strap for hanging up at back
4 roomy pockets, one inside
Hold 6 bottles with room for accessories
9" tall, 6.25" diameter - small (shown on right) holds 5 bottles inside
A Saltwater Canvas 1998 Original. Look for the label
6.5 oz | .185 kg
My son who will be a senior in college this year told me it's the only thing he still uses out of all the graduation gifts he received! It's really held up!
L Massardo, Charlotte, NC
"I have a shower bag in every bathroom in my house. I don't think I could live without them. I give them as gifts and everyone just raves about them."
Priscilla M., Moderator of online Babybag board.